If you have been keeping an eye on Twitter you will have seen an amazing amount of interest in the new camera stabilisation system MoVI from Freefly systems. If you have no idea what I am on about, watch the video below.
When I first heard about the MoVi people were talking about payloads of around 5lbs, this was on the MoVi M5, perfect for cameras such as DSLRs or the Blackmagic pocket camera, but the big question for me was: Can I put a C300 on this thing? Since then Freefly have released the M10, which allows for weights of up to 5.4kg or 12lbs. This is where things get really interesting as the M10 will hold the RED Epic the Scarlet, all the Canon C100, C300 and C500, Sony FS100 and FS700.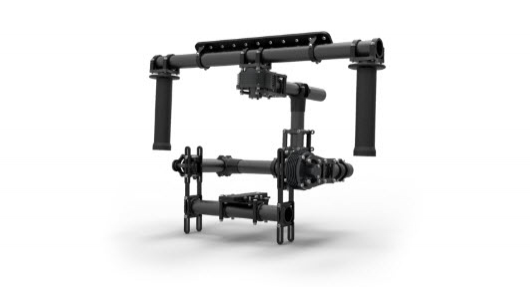 According to the Freefly forum, the viewfinder does need to come off in order to pan fully up, but other than that the system seems to work fine.
Kevin Ritchie posted this clip on Twitter the other day of a C500 mounted to a Movi system, which is good to see proof, that it definitely works.
Price wise the MoVI M10 is selling for 15,000 USD. Needless to say, I want one.
Update: I have used the Movi M10 with the C300 and it works really well. You have to remove the handle and there are a few other adjustments to get it working well, but it makes for a great rig. Read more about it here.