Zoom Lenses
Canon EF 70-200mm 2.8 L
This is a great lens to use: really fast 2.8 through the range, good optics, very sharp. It is a great interview lens for TV work as you don't have to be too close to the subject, making them feel uncomfortable. It also has plenty of range, so you can switch between, wides, tights and mids in the interview, making the editor's job easier.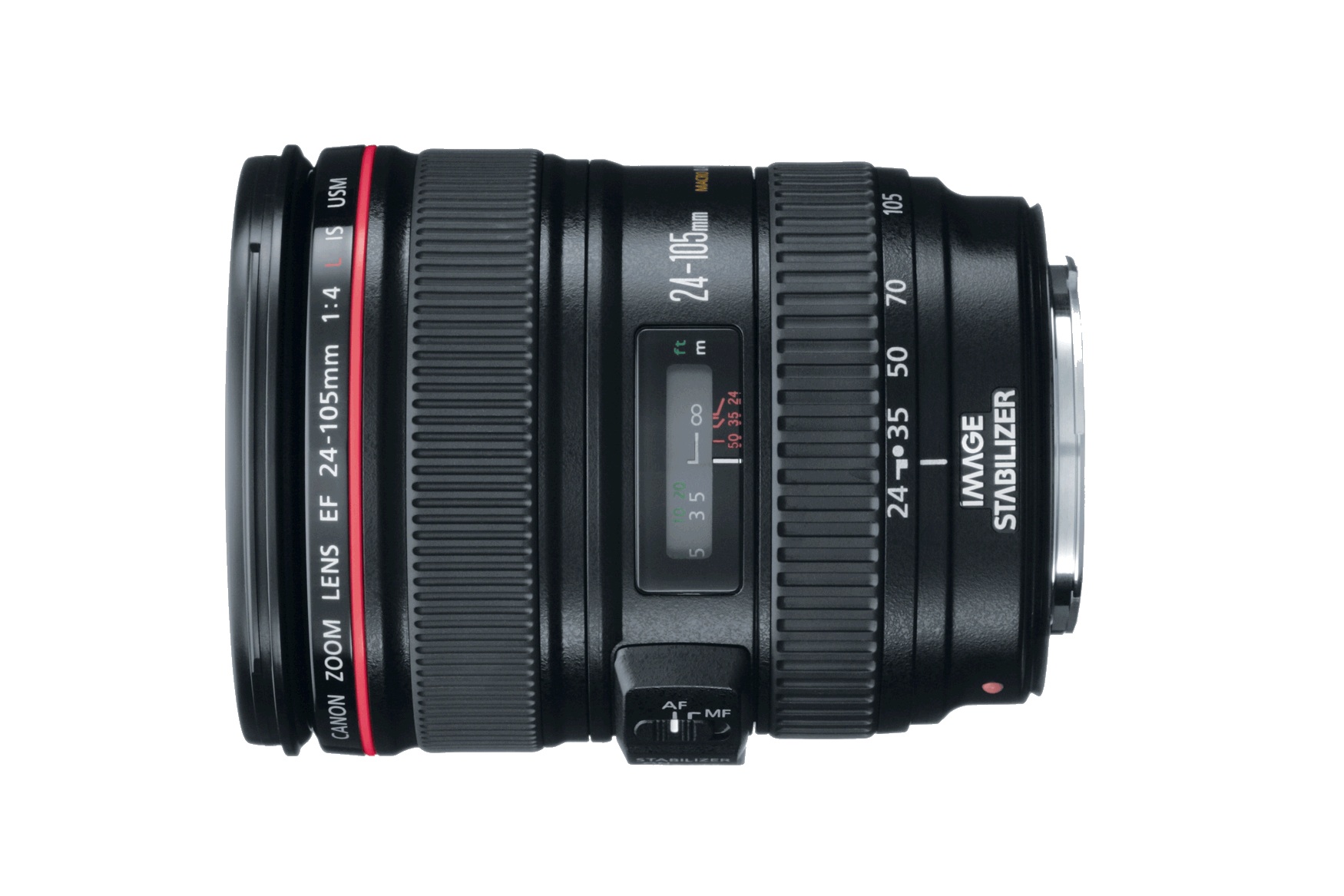 Canon EF 24-105mm 4 L
I have a slightly strange relationship with this lens, on the one hand it is has a bigger range than any other lens in the Canon EOS range (4.38) which makes it ideal for run and gun, but at f4 it is slower than I would like. If you shoot quick turn around, run and gun shoots, then this is a must have. It is rock solid and weather sealed as you would expect from an L series, and best of all it is imaged stabilized. As for me, I don't own one, as I'd prefer to shoot at 2.8f and just put up with changing lenses more often.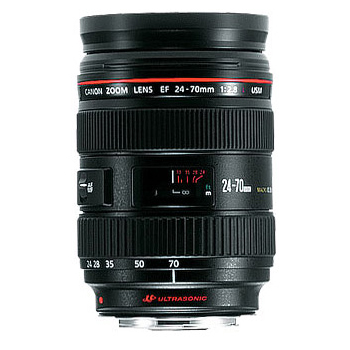 Canon EF 24-70mm 2.8 L
This is another essential bit of kit (together with the 16-35 and 70-200). Rugged lens, nice and sharp, fast at 2.8f through the range. Unfortuneately these lenses aren't imaged stabilized, but you can't have it all.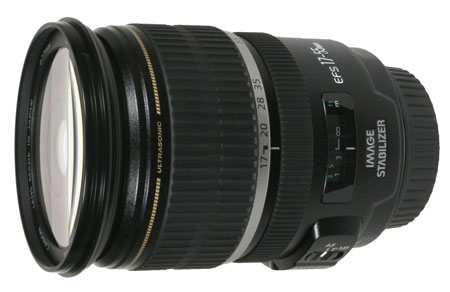 Canon EFs 17-55mm 2.8
Great all rounder. 2.8 through the range, so fast, nice depth of field and good in low light. This is part of the EF-S range meaning it is built for cameras with a crop factor of 1.6 and higher. This will work great on a 7d and will just about work on a Canon C300 / C100 but won't work on Full frame 5ds etc.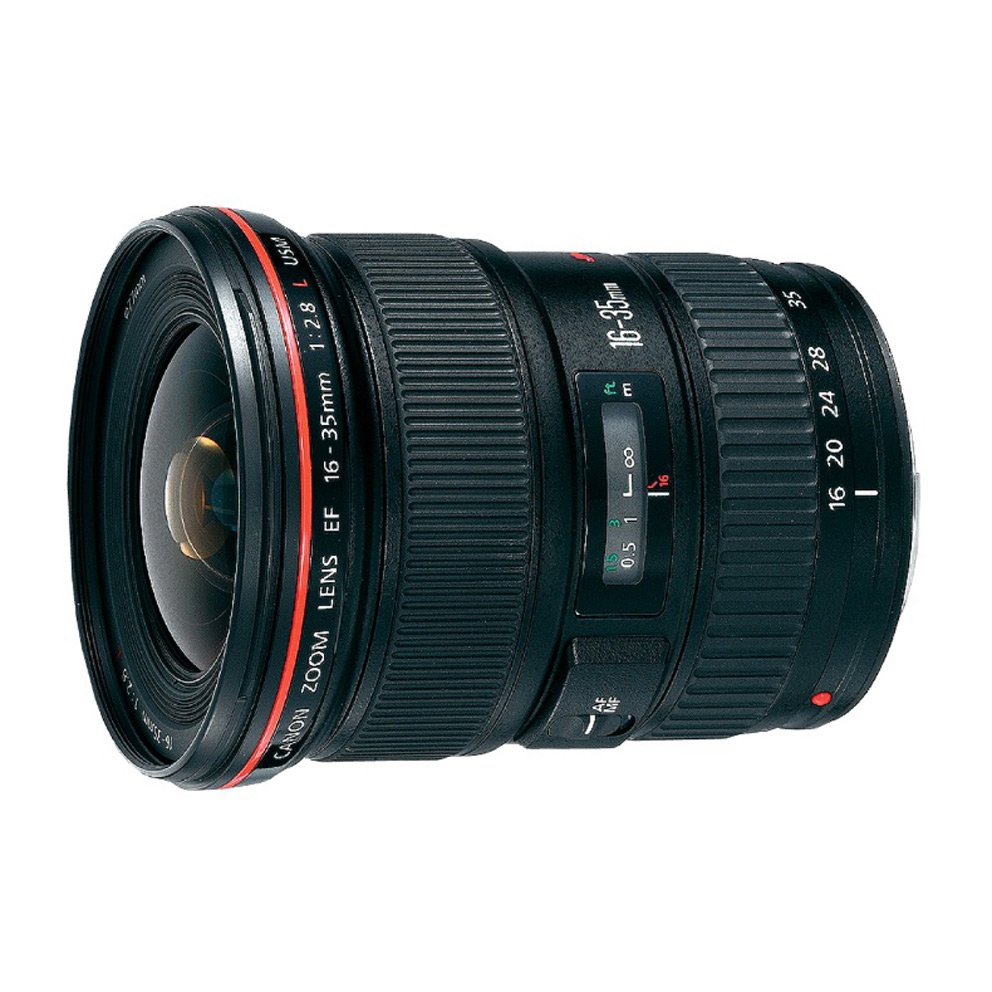 Canon 16-35mm
This lens is part of the essential package if you are shooting on a full frame camera such as a Canon 5D, 1D etc. 2.8f through the range. Good solid wide angle.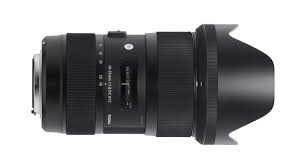 Sigma 18-35mm 1.8f
An insainly fast zoom lens that came out pretty recently. I haven't every seen a zoom lens as fast as 1.8 before, and I am fairly sure this is because they don't exist. These lenses are aimed at cameras with Super 35 sized sensors, so if you are shooting on a 1d or a 5d full frame camera, then this one isn't for you.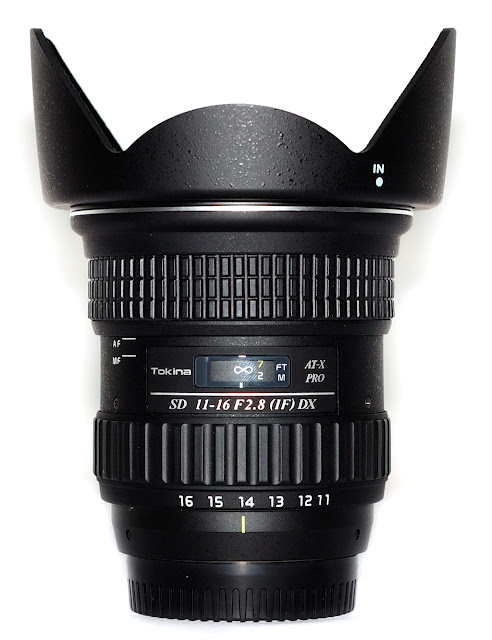 Tokina 11-16mm
The fastest and sharpest ultra wide lens for the Canon 7d or Canon C300. Great for shooting impressive interior shots of grand buildings or wide establishing GVs when it is impossible to get far way enough for the building to fill the frame.
Prime Lenses
If there is one prime lens that you absolutely have to have it is a 50mm. These also tend to be really good value for money, possible because they are so popular that they manage to sell lots of them, I don't know, but anyway for a small amount of money you can get yourself a really nice fast 50mm lens. Once you have a 50mm, you'll want a 35mm and so on and so on - it is an expensive addiction, but a good one.

Canon EF 50mm 1.8f
As far as value for money goes, this lens is pretty exceptional. At 1.8 it is still plenty fast enough for shooting video to my mind (although I own a 1.4 I pretty much always stop it down a bit and don't shoot much wider than f2. The only downside of the lens is the manual focus ring. I am sure it is fine for photography, but if you want to shoot video and you can afford it, I think it is better to pay a bit more and get the f1.4 below.
Canon EF 50 mm 1.4
Beautiful looking lens when you need really shallow depth of field. Fantastic bokeh, which it is really highly rated for despite its very reasonable price. Macro facility is also pretty decent, so great for getting close detail.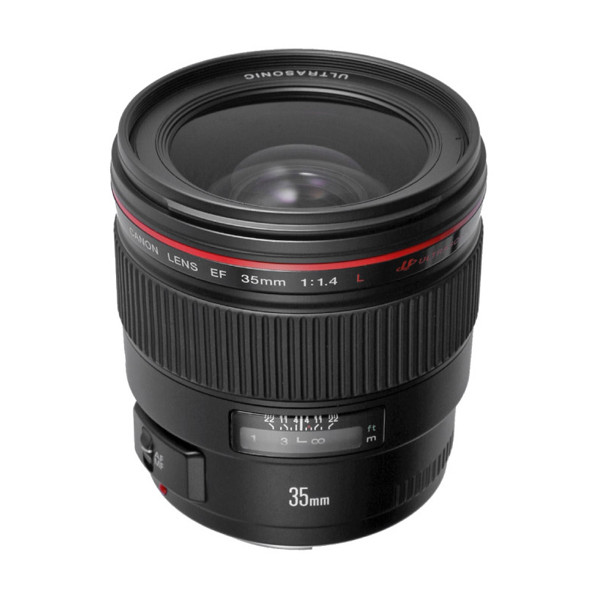 Canon EF 35 mm 1.4
I love shooting on a 35mm lens, particulary on a Super 35mm chip camera like the C300/7d/Sony F5 etc. I find it has a great field of vision for handheld work. As in the examples above, there are a couple of options here, depending on how much you want to splash out.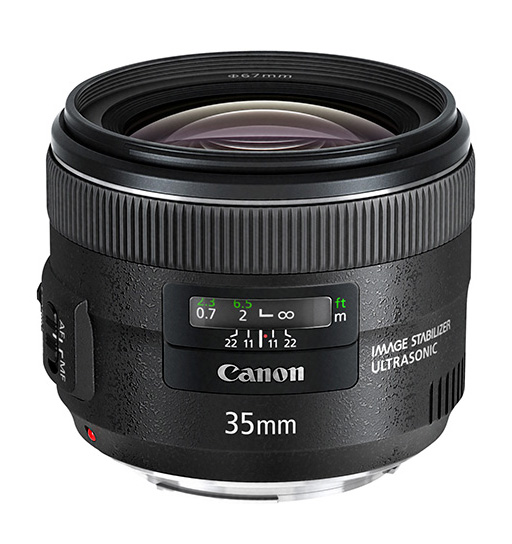 Canon EF 35 mm f2
This is a cheaper and slightly slower version of the lens above. Very similar in build quality to the 50mm 1.4 that Canon make.
Canon Extender 2x
This extender doubles canon L series lenses meaning the 70-200mm lens becomes a 140-400 mm lens. (When considering the crop factor of 1.6 on the Canon C300 this makes the maximum focal length of 640mm). This light and small, so a useful addition to most shoots. The only down side is losing 2 stops of light. I always have this in my lens box, just in case.
Canon Macro Extension
A really handy extension to have for extreme detail and close up shots.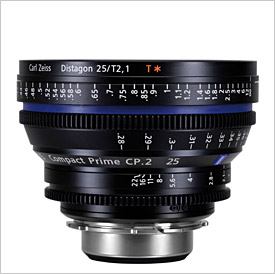 Carl Ziess Compact Primes
These are great lenses in a very tough housing. On the plus side they are manufactured for filming using, unlike stills lenses which are obviously aimed soley for people taking photos. The plusses of these lenses are numerous: they have an iris ring, a large focus throw, acurate distance markers (great when you have a focus puller) and they are available in EOS or PL mount. Read more about Manual iris lenses
These are great lenses, however, it is worth being aware of a couple of things, 1) they are pretty heavy compaired to stills lenses, so if you do a lot of handheld work with a small camera, it could be an issue. 2) The focus throw is huge, this is a good thing in certain situations as it makes acurate focusing easier, although in some situations it can be difficult to pull from infinity to macro whilst shooting hand held.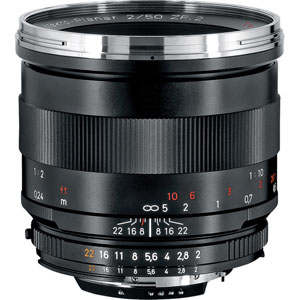 Carl Ziess ZF lenses
These lenses are great in my opinion. They have the same glass as the much more expensive CP2 range above, but in a cheaper lighter housing. Ziess lenses are increadibly sharp, have great colour rendition and are very well housed for a stills lens. There are two options to consider here, either the ZE EOS mount, which focus the "normal" canon way, or the ZF Nikon mount which focus the other "Nikon" way. The great thing about the Nikon mount is that they have a manual iris on the lens. The only thing is whether you can adjust to focusing the Nikon way.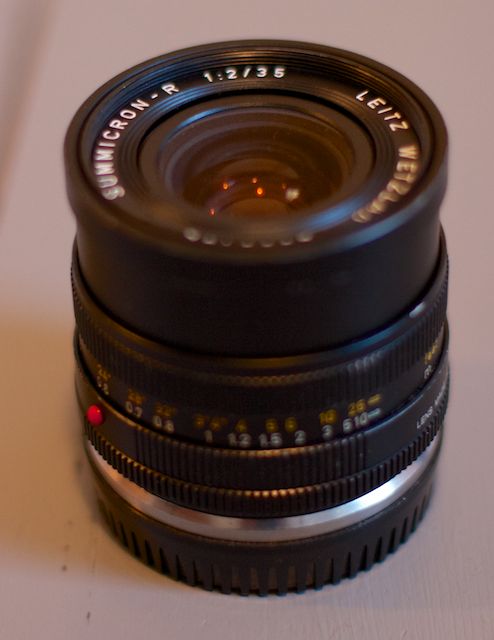 Leica R 35mm F2 Summicron
I love this lens, it has fantastic optical quality, regarded by some to be the best stills lens out there. Has a distinctive look slightly different to more modern lenses. These lenses are pretty tricky to get hold of and can be found in a few specialist shops, or on ebay.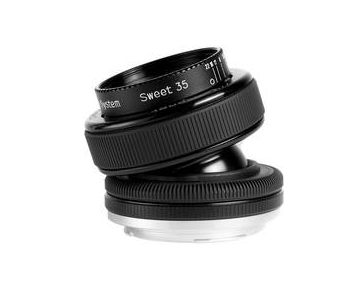 Lensbaby Composer Pro Sweet 35
Interesting effects lens, great fun to use. The font element can be tilted and swiveled to dramatically alter the focal plane. With the composer pro you can remove the effect lens at the front and add in different effects, such as fish eye.