I have been sent a few emails recently about getting started in television, and how to become a TV Cameraman. Before starting down this road it is worth asking yourself the question "Do I really want to become a cameraman?" You are about to embark on a career that could last the rest of your working life, so it is worth thinking about this one. If you are wondering how much money cameramen make you may also be interest in this.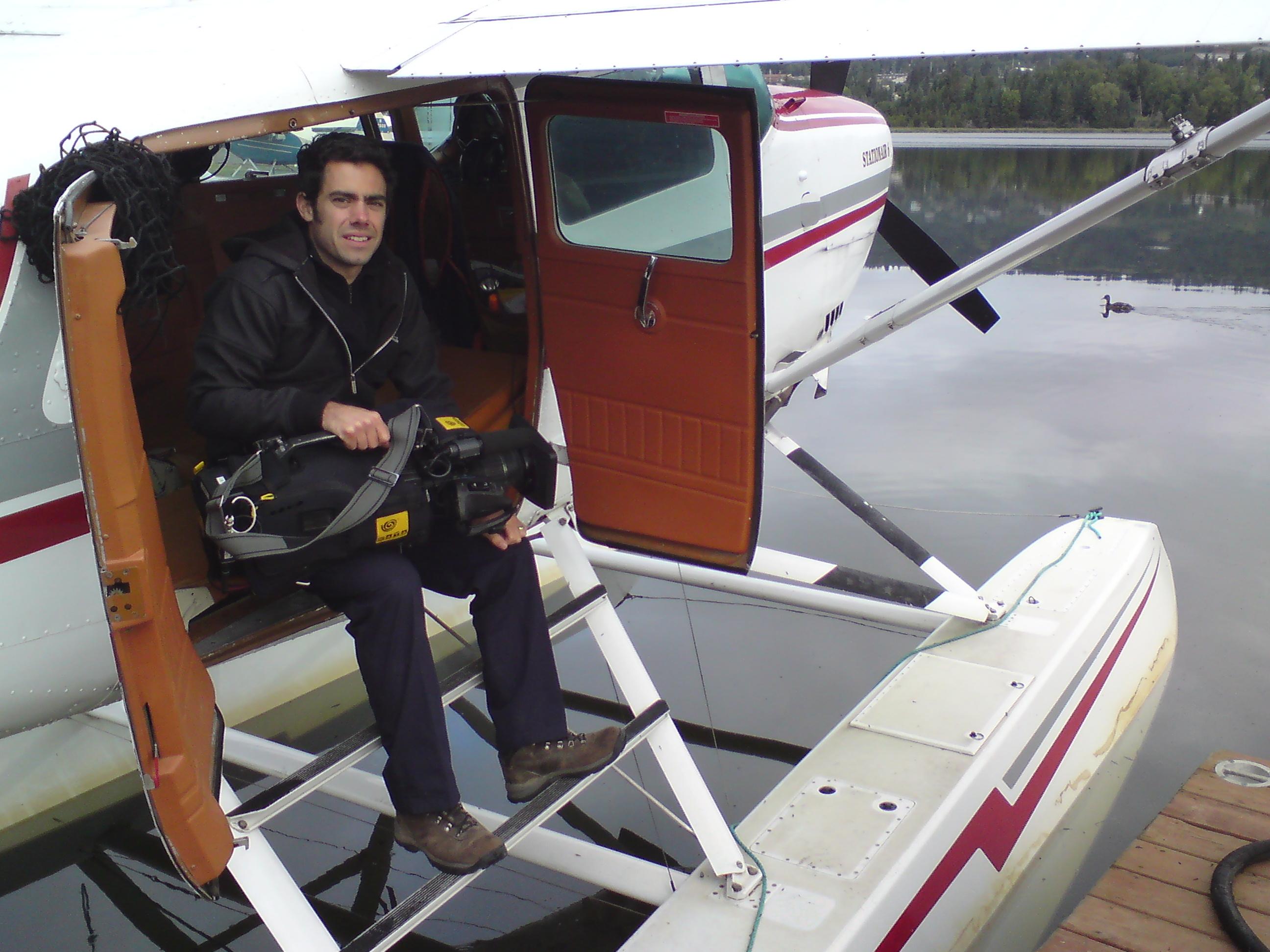 Firstly, here are a few pluses to being a cameraman:
1) You get to travel to interesting places.
2) You get to meet interesting people.
3) There is a creative element to the job, which can be very rewarding.
4) It is very varied, one day you could be filming a sunset in the Caribbean, the next you could be a in London sewer. (I am speaking from experience here).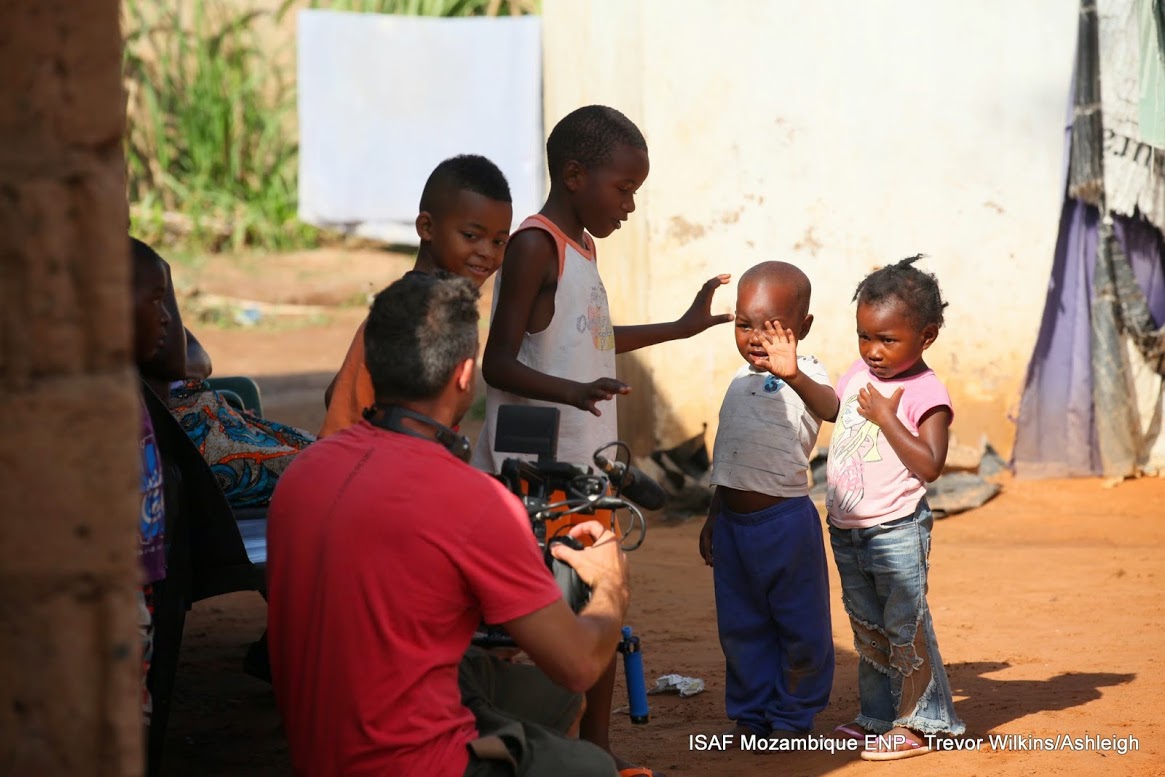 Secondly, here are a few negatives:
1) Travelling can become excessive, and it is often beyond your control. If you are a freelancer it is very difficult to turn down work, as you get older and have a husband/wife/kids, you may not be as keen to spend months of the year abroad.
2) All most all cameramen are freelancers, I personally love this lifestyle, but it isn't for everyone. At the first sign of a recession or slow-down in the economy, the first thing that happens is companies pull back on advertising spend, this in turn means broadcasters choose to spend less and commission less programmes and, therefore, work for a cameraman will drop off. For some people this is fine, they can spend the free time polishing their lenses or something, for others, it can be very stressful.
3) The freelance lifestyle is somewhat erratic. Here is a conversation that frequently goes on between all cameramen or women and their wives or husbands:
Spouse: "Are you around next weekend, I want to have a BBQ"
Cameraman: "Don't know, might be in Cambodia."
Spouse: "When will you know?"
Cameraman "Don't know."
This sounds ridiculous to people outside television, but if you work in TV it is totally normal. Production companies are often waiting for confirmation of talent/flights/budget/people etc etc, it is a nightmare juggling act that the production managers have to deal with. Not every shoot is like this, but it is in no way unusual. For the cameraman, this means planning things in the future can be tricky, and it is something that effects not just you, but your friends and family.
4) Ok, just one last little negative thing, then I'll stop. Working in TV in pretty much any capacity, and becoming a camera operator in particular, is extremely competitive. When I first started looking for work in TV in 1999 I applied for a job as a runner/camera assistant, there was one job available and they received over 200 applications for it. That was a long time ago, and things may have changed, but I bet they haven't got any better.
Ok, that is the negative stuff out of the way, if you are still reading, and still interested here are a few different routes available to becoming a cameraman:
1) Become a camera assistant. There are loads of really good pluses to beginning a career this way. Assisting a Cameraman or DoP means that you get to learn a huge amount on the job. You learn about the kit: how it is packed and unpacked, how it works, what it does and when to use it. You learn how the cameraman treats the clients and talent, how he or she communicates with the director and everyone else on set. You can spend hours reading blogs about camera gear, but working closely with a cameraman is the only way to learn this. Unfortunately, as budgets drop, camera assistants are becoming less and less common. If you want to find work as a camera assistant there is no point in writing to every cameraman in your area, you need to find out who is likely to use one. Look for high budget work that you like and want to work in, this could be commercials or top end documentaries such as wildlife programmes. Do your research and find those who are using camera assistants and see if they would be willing to add you to their list.
2) Work for a rental company/facilities house. Lots of companies out there rent camera gear and some of them supply cameramen or camera assistants with it. The advantage of working in a place like this is pretty obvious, you get to learn about every piece of camera gear under the sun, and if you can prove yourself to the people who run the place, they might start sending you out with the cameras.
3) Work for a production company. If you go down this route you have to make sure you are working for the right kind of production company. There are a huge number of companies out there, but few of them are regularly sending crews out to film. Some production companies may have had success in the past, but slowed down now, also there are companies that make most of their income from editing programmes, or they might specialise in series that use archive footage and won't often have need for a cameraman. Get a PACT directory or search on line and see what companies have been making and when.
4) Work for a broadcaster. Large broadcasters have sports and news crews that are sent out on jobs on a daily basis. They have huge kit rooms with large amounts of camera gear. These people employ cameramen and it is probably the closest thing out there to a full time job.
5) Work for a OB unit or Studio crew. If you are interested in sport or live events you could get a job working for a company who supply this service. Large Outside Broadcast facilities supply cameras, cabling, live mixing trucks as well as the camera operators. The advantage of starting off here is that these companies need lots of people to help rig and de rig for events. Many shoots will have 10 or 20 cameras, some of these cameras will require greater skill than others. Think of a football match, some cameras are following a ball by the pitch, and others are high up showing 2/3rds of the pitch and hardly moving. This means you have an oportunity to start on that easy camera position and work you way up.
6) Go it alone. When I started working in TV cameras cost upwards of 30k, by the time you had added on your lights tripod etc etc you would be close to the price of small appartment at that time. These days things have changed and you can pick up a cheap camera, that shoots decent images very cheaply, however, this doesn't immediately make you a cameraman. If you buy a camera, and learn to use it you are still going to need to build up a client base, the freelance world is hard one to just dive into. The jobs you might get as someone who has bought camera, but hasn't worked their way up, are likely to be fairly low level corporate shoots. If you are happy to shoot this, then fine, but if you want to move up it could be hard without the experience that comes from the other career routes listed above.
The main point to remember here is to do your research. There is no point in getting a job if it isn't going to lead somewhere, or you aren't going to learn something that will help further you career.
TV Camera courses and further reading:
There are several courses that are run that will teach you how to use a camera, however, just because you have been on one of these courses this doesn't automatically lead you on to getting work as a cameraman. That said it will put you ahead of the crowd when it comes to job offers and, in addition, when you do finally get a job, you'll be one step ahead of everyone else when it comes to lighting, composition and camera technique. Another big plus of going on courses is that with a bit of luck your contemporaries at college will become successful writers, producers, directors etc and you can hit them up for work. If you are based in the UK, without doubt the top estabilishment is the NFTS - the National Film and Television School. Roger Deakins is an alumni of this place, as are a whole host of writers and directors who went on to have very successful careers in film and tv. If you can't afford to study here full time, you can always apply to their short courses.

If you are interested in any type of television or film course it is worth looking at Skill Set (now referred to as Creative Skill Set) to see if they are able to fund part of the course for you. Skill set are an industry body that has been setup to insure the UK remains competitive in the creative industries. If you are already a freelancer you'll get reduced rates.
Another group of people that are worth checking out is the GTC (Guild of Television Cameramen.) You can't fully join the guild until you are a cameraman, however, it is possible to join as an "associate" or student at a lower yearly rate. With membership you get a free subscribtion to their newsletter called "Zerb" which is a good place to learn about what is going on with Cameramen in the TV industry. The GTC website is also a good place to learn a bit more about being a cameraman. They also advertise all sorts of short courses, from camera technique to health and safety too looking after you gear in harsh environments. These courses are usually free to GTC members, so if you only go on one course in a year you have more than covered you annually joing fee.
Although entry into a career as a cameraman can be difficult, the rewards are huge. It is a job that I really enjoy doing, and feel lucky to do this for a career.
Other articles that might be of interest here are:
2) How to find work as a cameraman
3) How to make money as a freelance cameraman