Another day, another camera is released.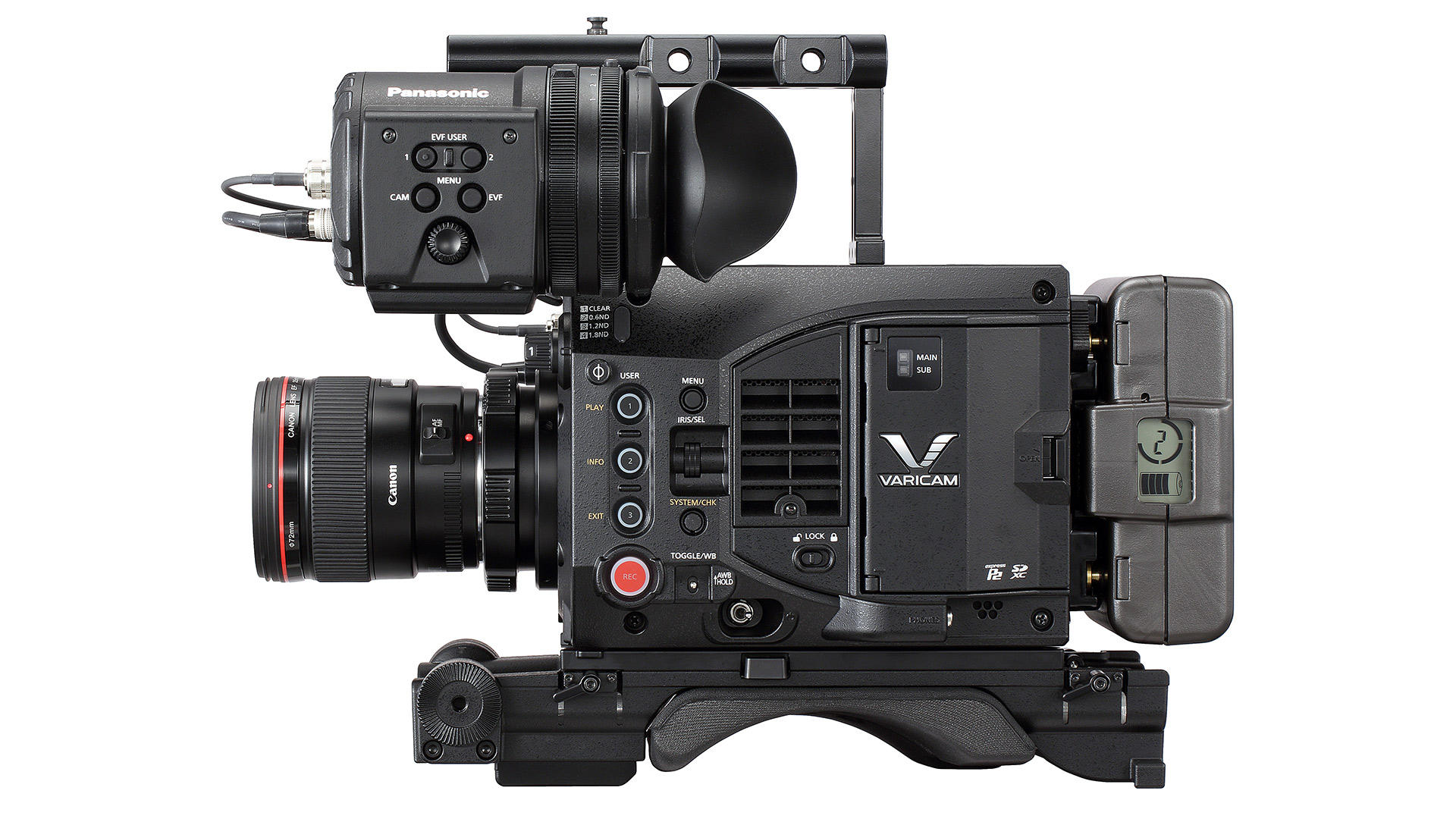 The VariCam LT is a stripped down version of the VariCam 35. It is smaller and lighter in size than the oringinal super 35mm chip camera, and sells for a lower price.
The LT uses the same 4K chip as the original but the camera body is significantly smaller.
Panasonic's Vari Cam have been around for years, I have used them on various documentaries right back to the days of recording to tape. The BBCs Natural History Unit were always big fans of this camera, maninly as it offered many different slow motion rates. After years of filming various animals the Natural History guys had discovered that certain animals looked better when filmed at specific speeds, not just super slow mo.
In the past I have found Sony's colours always to be a bit TV/Video ish but Panasonic often had slightly more filmic tones.
With this history in top notch factual broadcast you would hope the VariCam LT has decent ergonomics. This camera has only just been anounced, but from the pictures, it looks pretty good; the kind of camera you would actually want on your shoulder.
Here are the main specs:
Same Super 35mm 4K chips as Varicam 35

14 + stop of dynamic range according to Panasonic

Multiple recording options. 4K,2k,HD and ProRes

Up to 240fps - However all slow motion is in crop mode

EF or PL Mount

Proxy files can be recorded onto and SD card.
US price for the body only looks to be around 18k, with the eye piece a further 6k and 1.5k for the shoulder pad. So 25,500 USD for the LT puts it a good deal more expensive than the 16,000 dollar C300 Mark ii but less than the Arri Amira.
A short shot on the LT below (at ISO 5,000)
The camera certainly looks like it has better ergonomics than the C300 with a shoulder pad and a proper eye peice, the mic is also much better placed. However, the Sony F5 has very similar specs at a much better price.
So will this camera sell? I don't think it will sell bucket loads, there are two many more cheaply priced options. However, there will be a market for this camera. It looks like a robust and well made little thing, that would probably do very well in a rugged documentary setting.