With NAB in the USA coming in April and BVE in the UK opening it's doors tomorrow, people are going to be curious about the future for the Canon Cinema EOS line.
The Canon C300 was originally sold for £12k and did incredibly well for several years. At this price bracket you now have the Sony F5, which has better slow motion capabilities and also works better as a shoulder mounted camera. This puts the C300 slightly lower down the rankings. Sony then releases an incredibly high spec camera for the price with the FS7.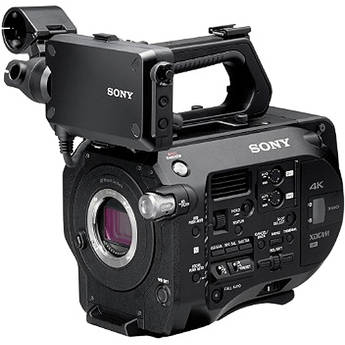 Sony's FS7 sells new for just over £5k / $8k, whereas the C300 now cost well over £8k. The FS7 shoots 4k and has slow mo up to 180fps at HD 1080. Canon are obviously going to have to improve the C300 spec with the mark 2 to keep it selling units. Personally, I think they will make a few improvements, but I don't imagine them droping the price too far to compete with the FS7. Although 4k looks like it will be on the menu, I am not so sure about the high frame rates for slow motion. Canon has always been a bit behind with regards to high speed and has placed more emphasis on its colour pallet and skin tones.
In order for the C300 to become really competative again, they obviously need to look at ergonomics and make it more of a shoulder mount camera, which would put it well beyond the FS7 end of the market, regardless of specs. With a decent shoulder mount set up the camera would then be able to compete with the Sony F5 and maybe even the Arri Amira, although a lot would need to be done to get there.
I can imagine updates such as 4k, improved picture quality through colour rendition, and a few minor tweaks being ready for NAB, but whether a shoulder mount version will be released then who knows. Canon have already made noises about competing with the likes of Arri so you can guarantee a better spec shoulder mount camera will be here in the near future.