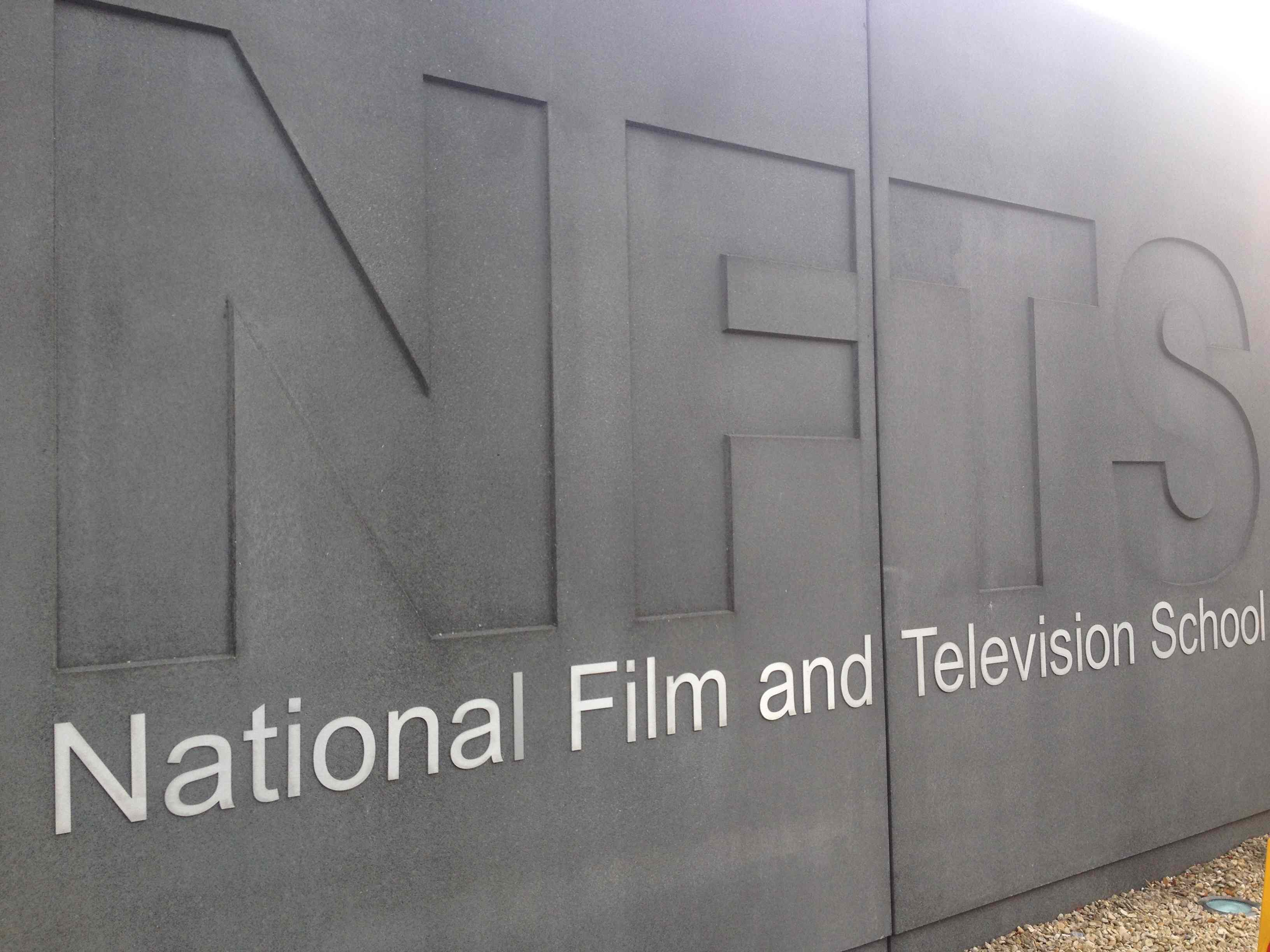 For a several years I have been keen to try out the Lighting Course at the National Film and Television School. Most of what I film is factual programming, so working in a purely film and drama context on a week's lighting course was something that has always appealed to me.
I picked the NFTS as it has a reputation as being one of the best film schools in the world, the list of alumni is pretty incredible and includes the likes of Roger Deakins.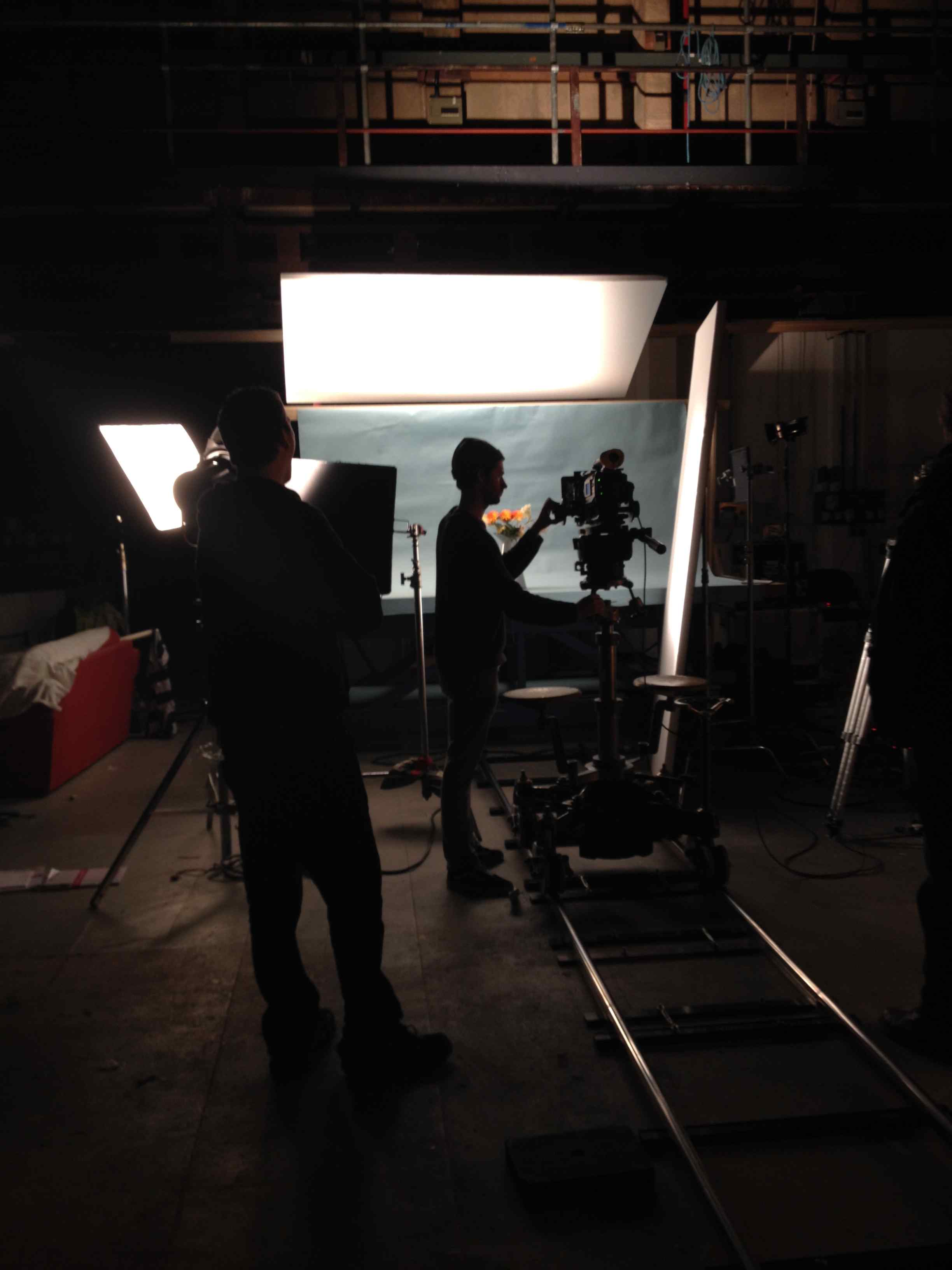 (Above lighting for pack shots)
The course is limited to 8 people at a time, although this means it is heavily oversubscribed and places go quickly, once you are on the course you get plenty of hands on time with the kit.
The tutor was Derek Suter BSC. One of the first things he said was, he didn't want to talk too much and instead prefered us to learn by using the equipment. For me this was perfect, I didn't really fancy a week looking at a white board discussing theory. The course is sponsored by Panavision and Panalux, so the first thing we did was unload a delivery from them, a truck full of lighting equipment.
(Below setting up for daytime external shoot)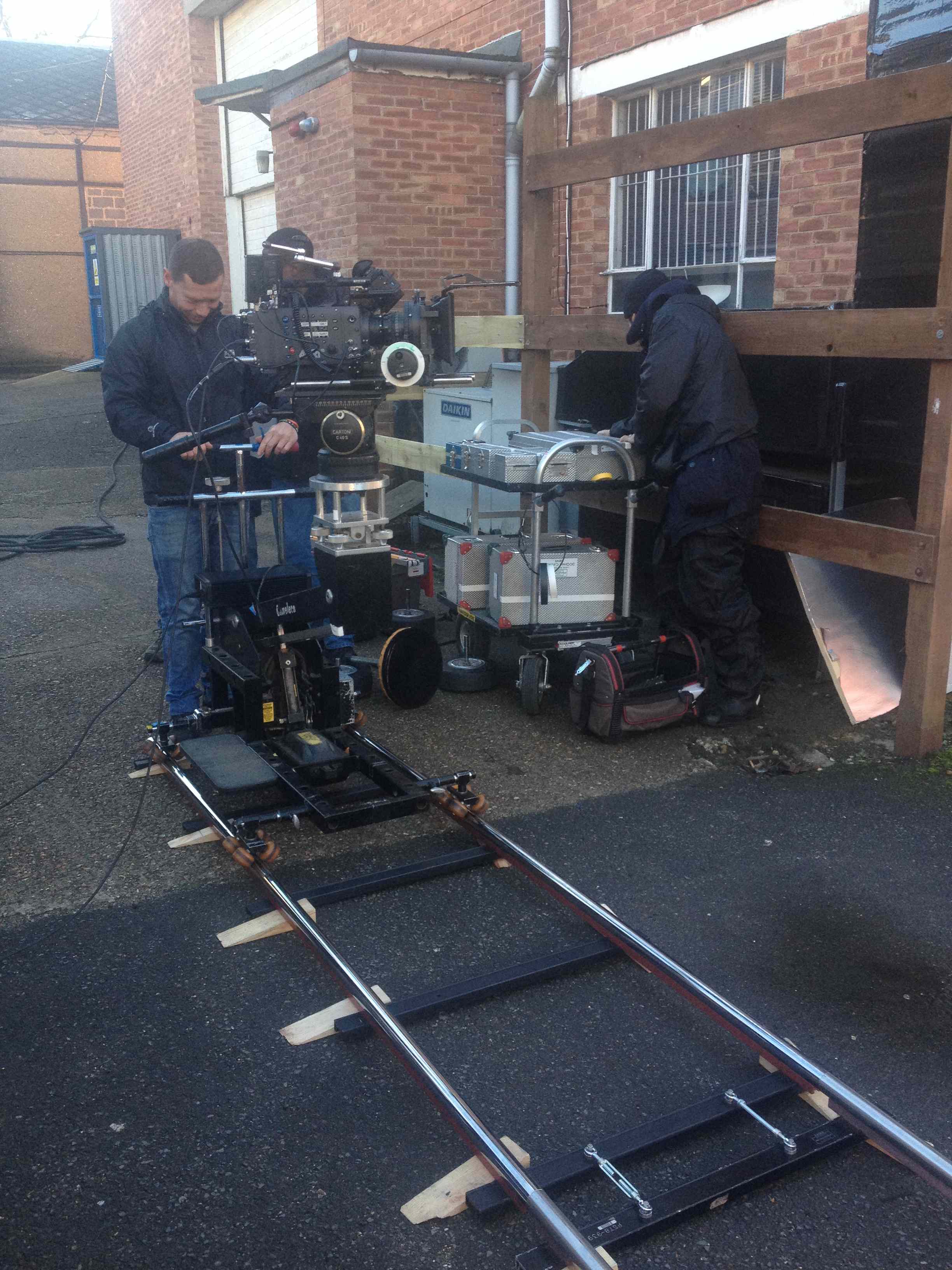 Over the week we shot: pack shots, daytime studio scenes, night time studio scenes, daytime scenes outdoors and nightime scenes outdoors. The group was split into two, so you have four people per group, each person taking it in turns to be the DP, focus puller, operator or assistant. There is also a highly experienced team around you. We had a fantastic Gaffer, a really experienced Camera Assistant a Spark and Grip. You end up learning just as much from each of these people, as each one of them is an expert in their own specific field. On several days there were also two actors and a sound recordist. Having the actors and sound really helped bring things to life.
(Below the Alexa with a beautiful Cooke 18-100 T3)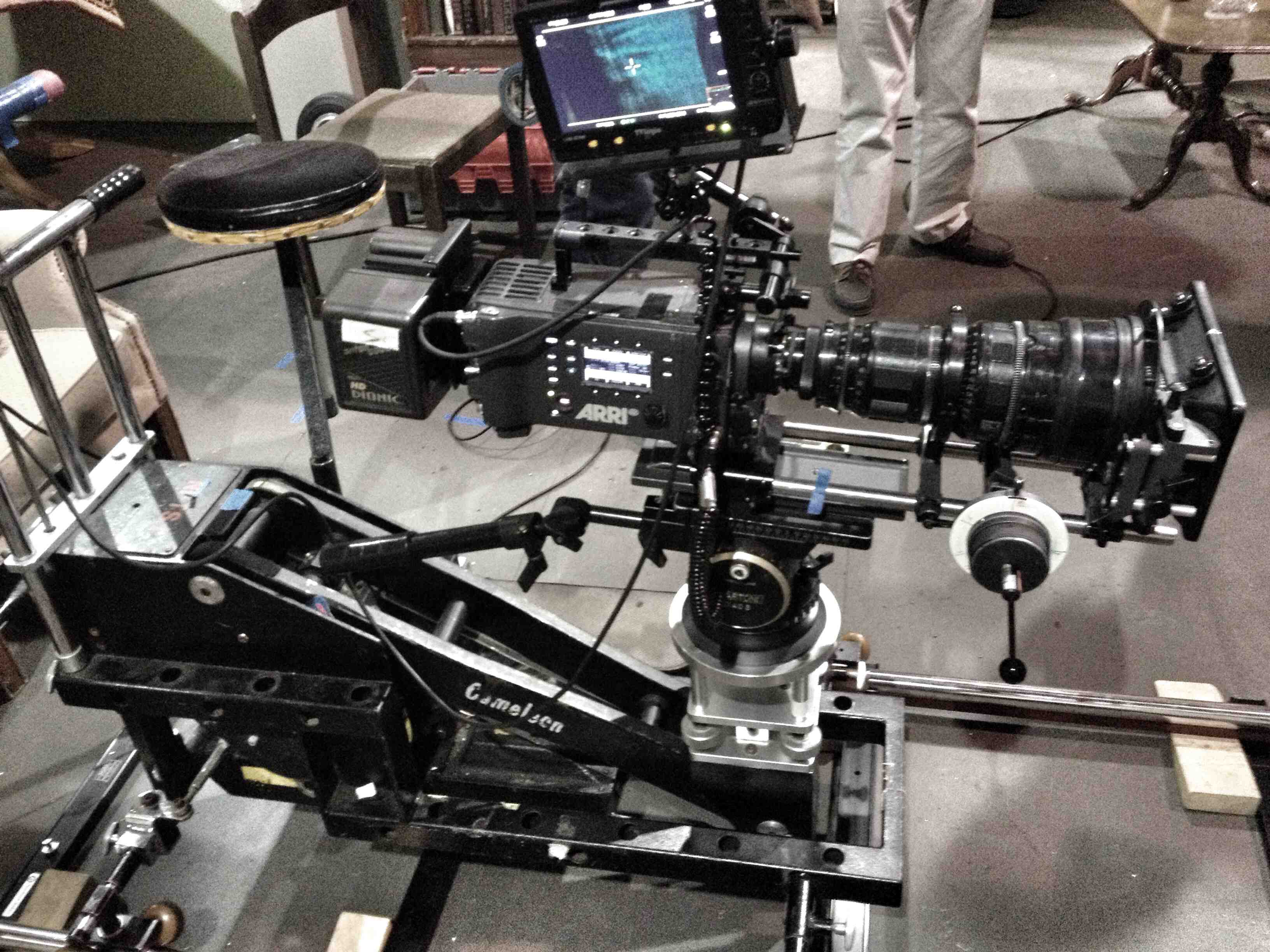 The cameras are always cabled up to a large monitor, so at any point you can go and check your work. Sometimes both groups work on the same scene, so you can flick between the two monitors and see how each one is set up and being operated.
At the end of the week you get to see your footage in the cinema. I have never seen anything I have shot blown up that big, so it is an experience in itself. You realise why attention to detail is so important in the film world. Using a certain filter softens skin tones suddenly serves its purpose when you see an actors face projected 5ft wide.
(Below, one of the actors gets ready for a take in the studio)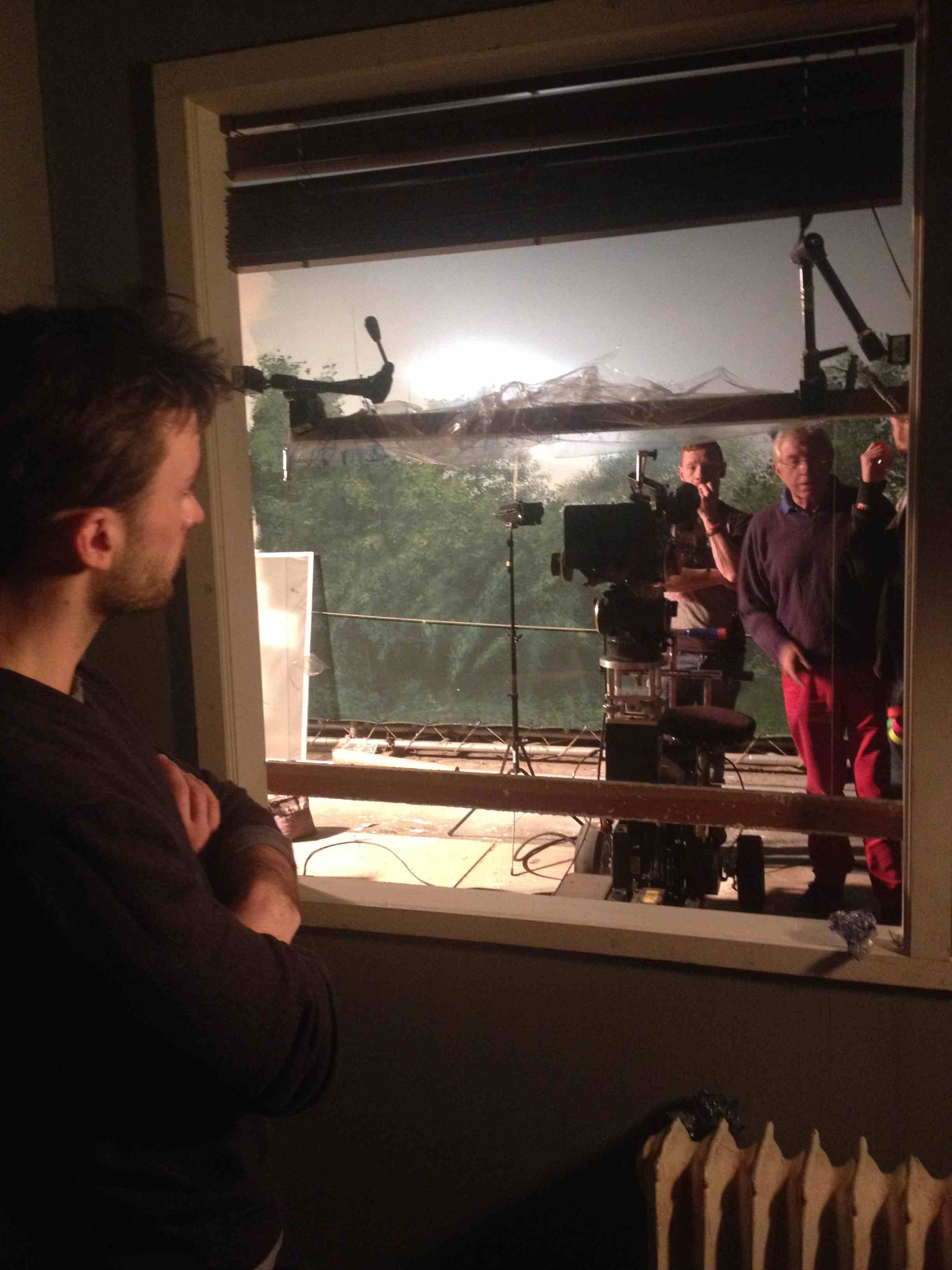 Apart from learning to light, you also pick up a lot of film making techniques. Being a lighting cameraman I have always pulled focus for myself looking at the monitor. Pulling focus for someone else, I learned to make measurements and feel the pace of the action and look at the distance marks, rather than looking at the monitor. It felt odd at first, but once I gave up looking at the monitor and relied on the marks everything fell into place.
The following scene is shot with a 10k coming in through the blinds and a 1k inside the room pointing away from the actors bouncing off the wall.
This next scene has a 5k coming through the blinds with very little internal light to give a dark moody feel.
Each of these scenes is ungraded (shot at LogC 444 with a REC709 LUT added in post).
For more information on the short courses on offer from the NFTS check out their website.