I don't usually get that excited about firmware updates for the C300, as in the past the new features haven't been of much interest to me, however this latest issue (1.1.1.1.00) has a couple of features I have been wanting for ages.
1) You can now assign a seperate funtion to the grip wheel and the funtion wheel, so you can now control iris and ISO on two seperate wheels. You no longer have to press the function button several times. At last!!! I have been going on about this for ages! This will make shooting some much easier.
2) You can shift the area you zoom into to check focus. This is something I always loved about the zoom in function on DSLRs so I am glad it made it over to the C300.
3) Although I haven't tested it yet, they new Canon Wide Dynamic Range profile looks pretty good.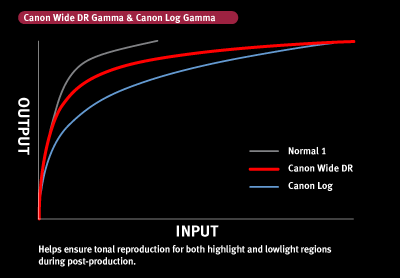 When adding the new firware you need to format your SD card first, so it is a good idea to put any saved picture profiles you have on to your computer (not the camera like I did, which then got wiped when I updated the firmware). Once you have dropped the FIM file onto your SD card you can scrol to Firmware and update on the camera.
Warning! The after the firmware update the camera sets everything to default. This means the camera will set to interlaced, so don't forget to put everthing back to the shooting mode you want.
To set on scrol wheel to iris and the other to iso, go: Menu>Settings>Custom function>Control Dial and Grip Ctrl Dial.
Since I am on the subject of C300 menus, here are a couple of other functions I always assign as apposed to the defaults
1) Rec review >entire clip default or last 4 sec. (the default is the entire clip for some reason) Settings>Rec review
2) Settings>Custom Function>F.Assist B&W. This isn't on as default, but I like it. When you zoom in digitally in sets the screen to black and white, which one, helps with focus, especially with peaking on, and two means that you'll never make the mistake of thinking you are zoomed in on the lens.
Here is a list of all the updates from Canon:
Shooting Enhancements:
ISO up to 80,000
Wide DR Gamma
AE Shift
Select the metering mode
Flicker reduction
1440x1080 35Mbps to Meet Broadcast Requirements
On-set Support
Multi-person Login for the Canon Wi-Fi® Remote Application
Record Button Lock
Ability to Assign ISO and Iris Operation to the Control Dial
Ability to move the magnification viewing area around the LCD using the MAGN Function.
Push Auto Iris/One-Shot AF
GPS Support

Support for New Remote Controller (Scheduled to be available June 2014)