Tom from Longhaul gear recently contacted me about a baseplate he made with funding help through the Kickstarter community, it is called the Multiplate.  I was immediately interested as Tom himself is a cameraman, so I knew the product would be designed with the DSLR shooter in mind.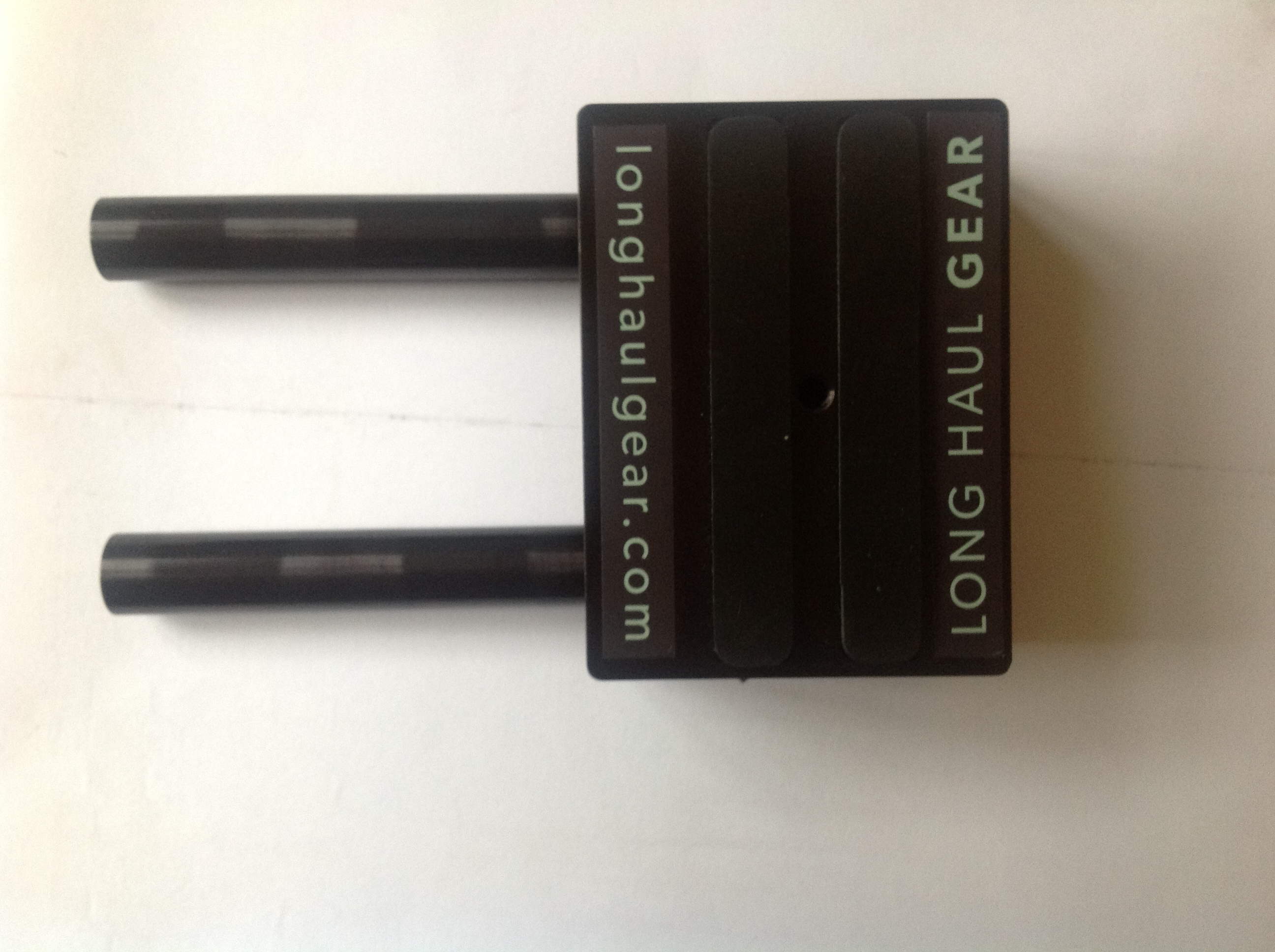 The Multiplate screws to the bottom of the camera and has a large number of holes, allowing you to fix any kind of gadget you want to the baseplate.   When I used to shoot a lot of footage on the Canon 7d, I always viewed the image on a TV longic monitor, and invariably this would need to be mounted on the hot-shoe on top of the camera.  The problem is, the hot-shoe is useful for mounting other items, such as an LED top light or a radio mic receiver.  The Mulitplate helps you get around this problem.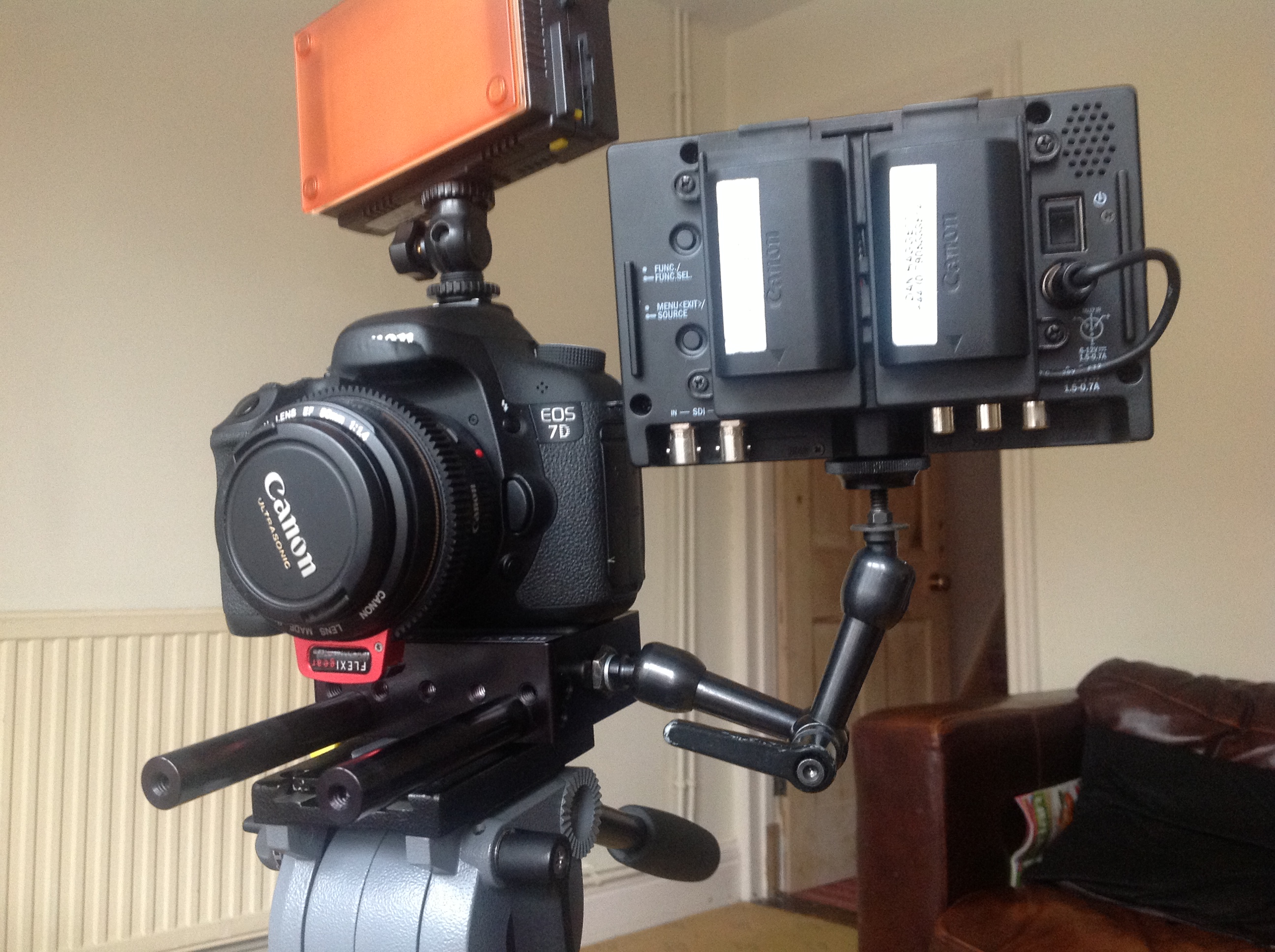 Holes are tapped all over the place on the Multiplate, I have screwed in a Noga arm with a monitor on the side here, but you can mount it anywhere you like.  
The Multiplate also has 15mm rods that can be screwed into the plate.  This is useful for a matte box or follow focus, I also found it useful to add redrock bars to.  I wouldn't want to shoot handheld all day with the bars mounted like this, but for a short period of time it is pretty good, and alot better that holding the camera body.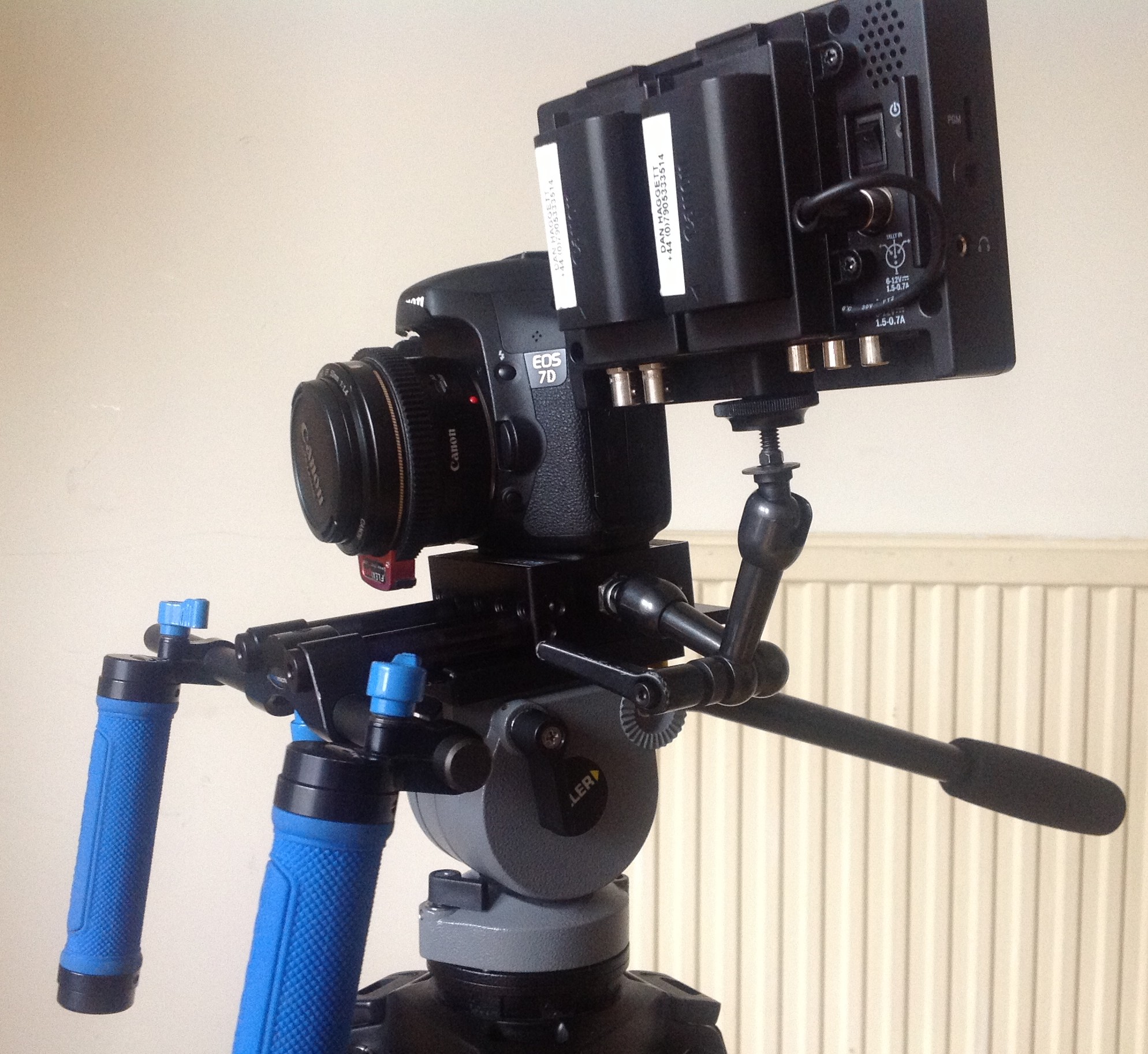 If you need a simple, practicle way to add accessories on to your DSLR camera, this could be a good solution.  Further info and sales can be found at  Longhaulgear